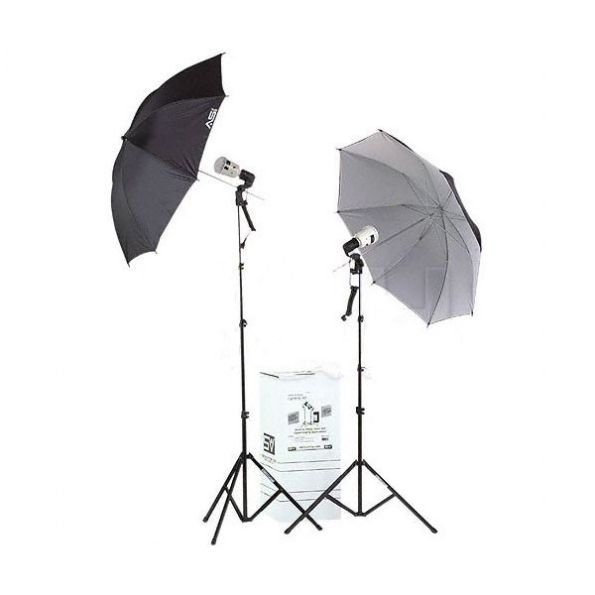 Smith-Victor KF2U 2-Light 90W/s Thrifty Location Kit
SKU: 421957
MPN: 401455
BRAND: Smith-Victor
CONDITION: New
Fast & Free Shipping (Ships in 1-2 Business Days)
Need help? Call Us:
855-551-0555
The Smith0-Victor KF2U 2-Light 90W/s Thrifty Location Kit is one of the most economical flash kits available. It includes 2 FlashLite 45i AC Slave/Master Flashes, swivel mounts, umbrellas for softening the light output, and light stands.
The built in optical slave fires the second flash when it "sees" the light from the first unit.
The black backed white umbrellas soften the light.