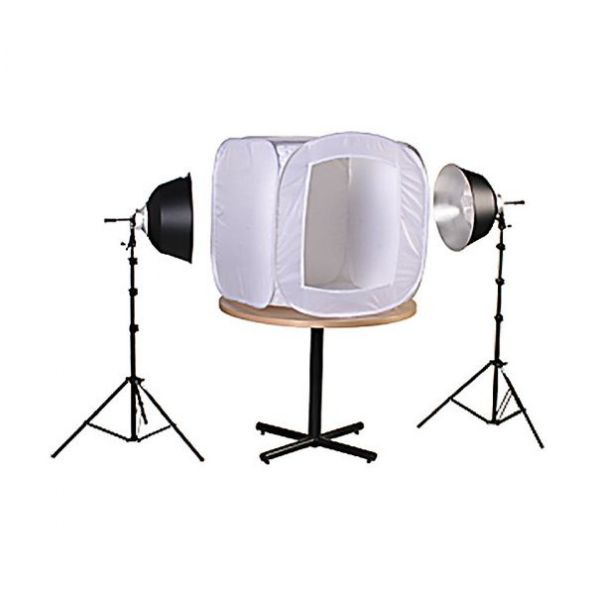 Smith-Victor FLB-2 700 Watt 2-Fluorescent Light 28in Tent Kit (120VAC)
SKU: 421959
MPN: 402055
BRAND: Smith-Victor
CONDITION: New
Fast & Free Shipping (Ships in 1-2 Business Days)
Need help? Call Us:
855-551-0555
The Smith-Victor FLB-2 700 Watt 2-Fluorescent Light 28" Tent Kit puts out as much light as a 700 watt tungsten halogen kit. It includes 2- FL3 Fluorescent Flood Lights, each of which accepts three screw-in fluorescent bulbs.
The 28x28x28" Smith Victor Light Tent with Black and White Sweeps is a high-quality, translucent cloth material housing for photographing small and medium products that can be lit with daylight, HMI, electronic flash, fluorescent quartz and tungsten light sources.
The Light Tent can be lit from the sides, top, back, front or can be placed on a shooting table for bottom illumination. It includes a removable white, and a black sweep, offering alternative backgrounds. Optional colored cloth or paper sets are available to add variety to backgrounds.
Shooting Tent size is suitable for multiple item jewelry setups and small objects.
Flicker-free -- good for film, digital, or video use.