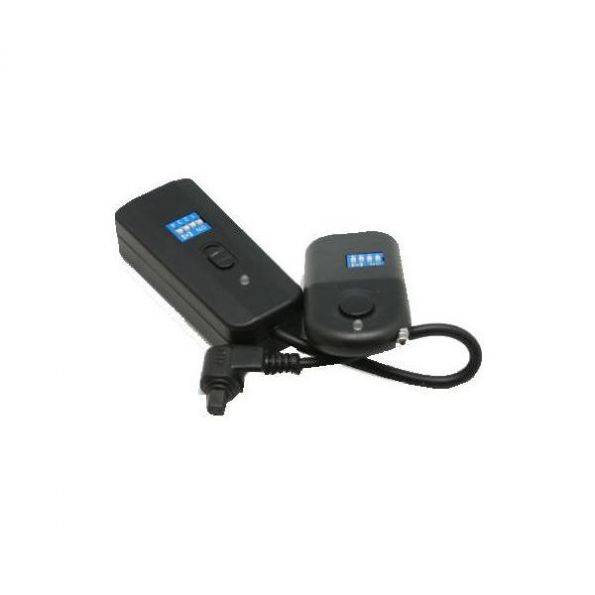 Precision Wireless Remote Switch For Your SLR Camera
SKU: 422840
MPN: Precision Camplus
BRAND: Precision
CONDITION: New
Fast & Free Shipping (Ships in 1-2 Business Days)
Need help? Call Us:
855-551-0555
1.Remote wireless control,effective remote shutter distance (Open space):30m.
2.16-unique-channel supports multiple users' environment.
3.Strong interference-resistance capacity.
4.Exhausted power prompting design.
5.Ultra low-power consumption design benefits a longer period of use.
6.Wireless bulb shutter and continuous shooting function(Corresponding function setting is required for camera).
Transmitter:
Slide the battery-chamber cover (D)from the back of the transmitter and insert one 12V/23A battery(enclosed in package)

Receiver:
Slide the battery-chamber cover (I) from the back of the receiver and insert two AAA 1.5V alkaline batteries.

Operation:
1.Turn off the camera and set the switch(F) of the receiver to "off".
2.Insert the receiver end connector (K) into the socket of the camera,and make sure them connect firmly
3.Adjust the codes on receiver and transmitter to the same position.For example:the codes on the receiver set to "1234",and the codes on the transmitter must be the same as"1234'.
4.Set the receiver switch(F) to "ON", and turn on the camera .
5.Extend the transmitter antenna fully.