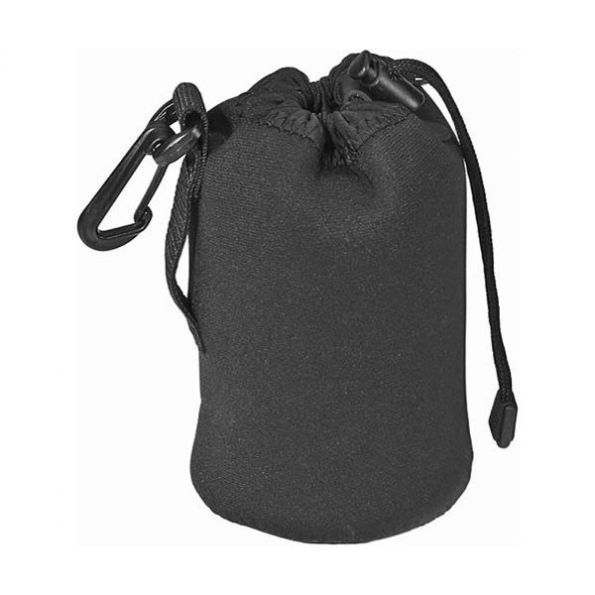 Precision Neoprene Lens Pouch
SKU: 420967
MPN: PDLP
BRAND: Precision
CONDITION: New
Fast & Free Shipping (Ships in 1-2 Business Days)
Need help? Call Us:
855-551-0555
The black Lens Pouch, is a soft neoprene pouch designed to store, carry, and protect a lens, tripod ball head or other incidental camera equipment during travel and transport.
The pouch includes a removable reinforced front element protection disc for the lens.
An easy pull cord closure allows fast and easy access.
There is a convenient 1.0" belt loop that allows connecting the pouch to a belt or to a belt system.
It also includes a heavy-duty snap hood to clip onto a belt, jacket, or camera bag.
The pouch flattens and compacts when empty for easy storage.
This version comes in a matte all-black finish to better blend in where desirable. Or, it can be used just for its protection value.