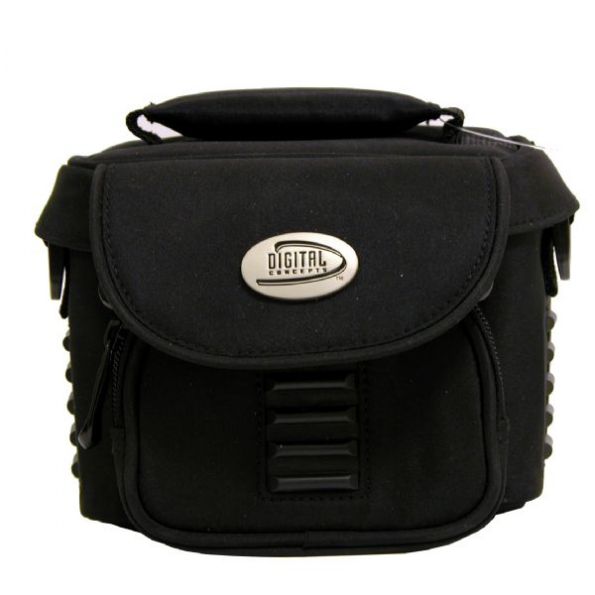 Precision Medium Case For Digital Cameras (Black)
SKU: 421896
MPN: 12965
BRAND: Precision
CONDITION: New
Fast & Free Shipping (Ships in 1-2 Business Days)
Need help? Call Us:
855-551-0555
Digital Concepts VP-302 Medium Camera Bag
The VP-302 has many great features to transport your photographic needs. It's fashionably designed with a sturdy nylon-covered vinyl for great protection against the elements; has many pockets and compartments for storing your camera and many accessories.
Medium Camera Bag
Inner Dimensions: 5 3/4 x 3 x 4 3/4
Ideal for your camera and accessories. Cushioned padding protects your camera from wear and tear. Includes hand strap and neck strap.