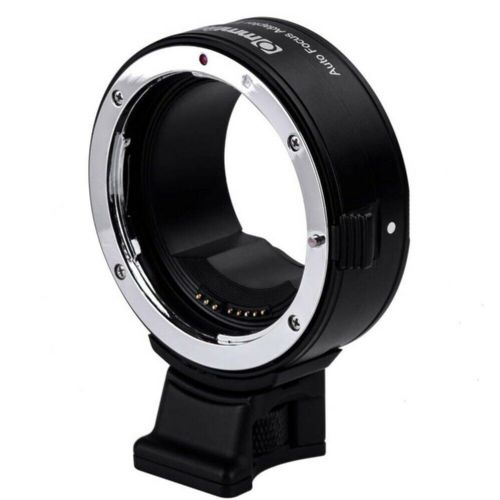 Precision EF-EOS R Electronic Auto-Focus Lens Mount Adapter Fit for Canon
SKU: 423710
MPN: comadapter
BRAND: Precision
CONDITION: New
Fast & Free Shipping (Ships in 1-2 Business Days)
Need help? Call Us:
855-551-0555
Compatible with Canon EF/EF-S Lens to Canon EOS R Camera.
AF function & Aperture Control The design has a built-in aperture motor and an electronic contact, which can control the aperture of the lens by means of an electronic contact & The aperture control function almost supports all Canon EOS R cameras, and you can adjust aperture directly from the camera side to control the actual aperture of the lens.
EXIF signal transmitting The design of gold plated PIN has excellent signal transmission performance while it supports EXIF signal transmission.
Built-in IS Stabilization Built-in IS stability, making your focus more precise and clear, which better help you take pictures.
Material & Design Designed with 1/4 screws at the bottom, which can be mounted on the tripod or other retention frame;Zinc-plated alloy technology, with a strong and stable performance.

Notice:
Continuous autofocus(AF-C) function is not available in video mode.
Compatible Lens: EF/EF-S Series Lens
Compatible Camera: Canon RF-Mount Camera
Front Installation: EF/EF-S Series Lens
Back Installation: Canon RF-Mount Camera Body
Camera-Mount Diameter: 50mm
Lens-Mount Outer Diameter: 65mm
Length: 29mm
Weight: 175g