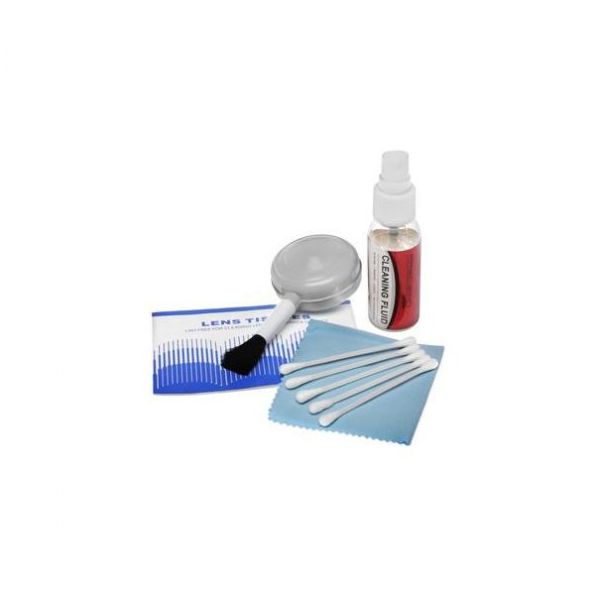 Precision 5 Piece Cleaning Kit
SKU: 422638
MPN: 5Piece
BRAND: Precision
CONDITION: New
Fast & Free Shipping (Ships in 1-2 Business Days)
Need help? Call Us:
855-551-0555
~~What's Inside:
Blower Brush, Lens Tissue, Cleaning Fluid, Cleaning Cloth, Digi-Tips
Brush and Blower Combo
Step 1: Brush and blow away the dust fromt he lens.
Lens Tissue and Solution
Step 2: Apply lens solution to tissue (never directly to lens) and clean gently in circular motion.
Cleaning Cloth
Step 3: Cloth is effective in removing fingerprint from lens, LCD screens, and camera body.
Digi-Tips
Step 4: Ideal for all optical equipment. Especially for camera and video viewfinders.