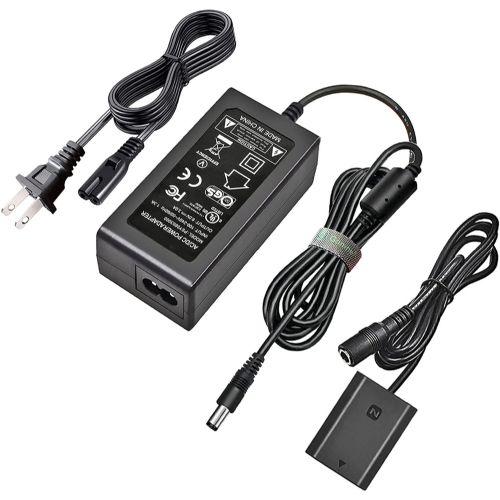 NP-FZ100 Dummy Battery NP FZ100 DC Coupler AC Power Adapter Supply Kit
SKU: 448135
MPN: fz100dckit
BRAND: Precision
CONDITION: New
Fast & Free Shipping (Ships in 1-2 Business Days)
Need help? Call Us:
855-551-0555
COMPATIBLE WITH: The Gonine NPFZ100 DC Coupler, Replace Sony BC-QZ1 Charger, Sony Alpha a7 III (alpha 7 III / ILCE-7M3), Sony Alpha a7R III (alpha 7R III / ILCE-7RM3) , Sony Alpha a9 (alpha 9 / ILCE-9) Digital Cameras.
ADVANTAGE: This adapter kit compact and lightweight can continuously power the camera ,Whether it is using the camera for a long time to shoot video, or live webcast, or record the growth of plants etc. You no longer need to worry about running out of the camera battery, it can help you record every wonderful moment continuously, It is an essential tool in our lives.
SAFETY PROTECTION: It is made of high quality plastic, copper wire and metal materials. overcharge protection, short circuit protection, high temperature protection, surge protection. and use ABS flame retardant material.Already available FCC, CE, UL, ROHS etc Certification.
PARAMETER: Worldwide Input voltage: AC 100~240V, 50~60Hzï¼›Output: DC 8V / 3A 24W.
WARM TRIP: If you want to USB-C NP-FZ100 adapter, please search for ASIN: B08RXWVKST.
PACKING LIST: NP-FZ100 AC power adapter*1, NP FZ100 DC connector (coupler)*1, US ac power cord *1, Storage bag
Multiple Protection:
Overcharge protection, Overcurrent protection, Overvoltage protection,
OverTemperature protection, Shortage protection, Lightning protection.
Product Specification :
Power: 24W
Input: 100V-240V
Output: DC 8V/3A
1 x NP-FZ100 AC Power Adapter
1 x US AC Power Cord
1 x NP-FZ100 DC Coupler
1 x Manual