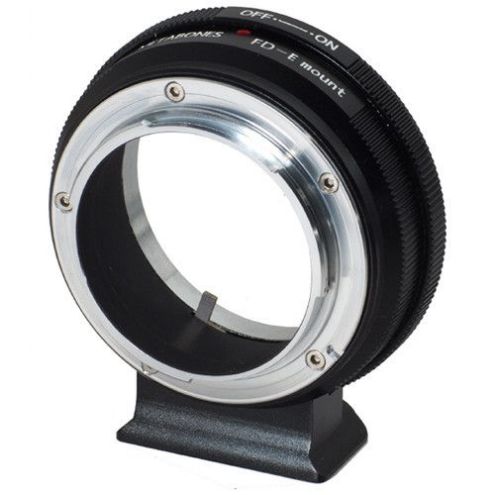 Metabones Mount Lens Adapter
SKU: 423212
MPN: Metabones
BRAND: Metabones
CONDITION: New
Fast & Free Shipping (Ships in 1-2 Business Days)
Need help? Call Us:
855-551-0555

Metabones adapters are quality made, using precision-machined brass with chromium plating on both the camera-body and the lens sides of the adapter in order to ensure smooth mounting, quality aesthetic, and durability. This adapter has a detachable tripod foot that is compatible with Arca Swiss, Markins, and Photo Clam ball heads.
Although the lens will fit physically, automatic diaphragm (AE metering), or other auto functions are not retained using this adapter.
Both camera-side and lens-side of the adapter are made of brass, precision-machined and plated with chromium
Precise fit and solid connection - lens has no play, gap or wiggling when mounted on adapter and no adjustments are required to fit your lens.
Designed to reach infinity focus while maintaining the correct registration distance required to support CRC lenses or lenses with floating elements.